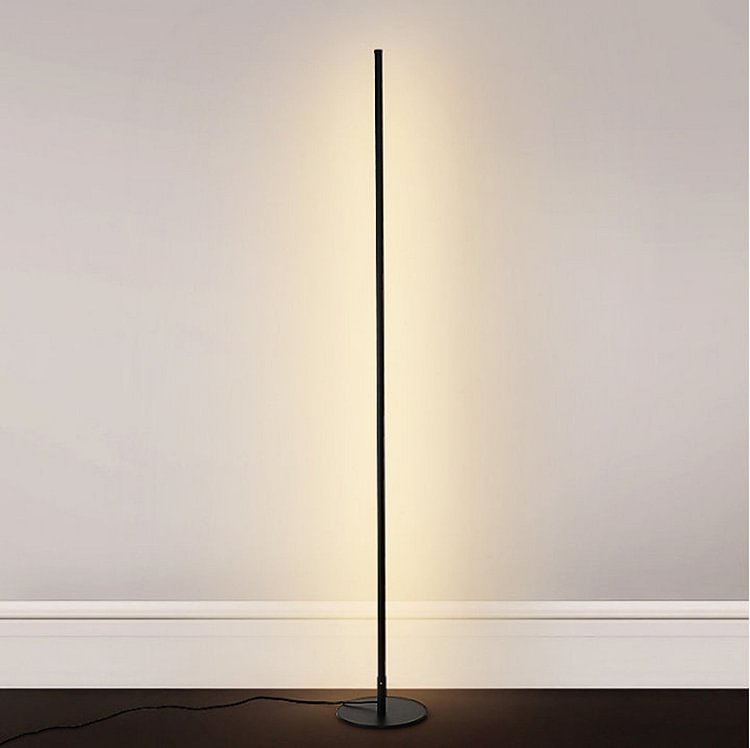 Looking for a floor lamp that can be customized to your needs? Look no further than our dimmable floor lamp!
Looking for a versatile floor lamp that can be easily customized to your needs? Look no further than our dimmable floor lamp! With its adjustable brightness and color temperature, you can create the perfect atmosphere for any occasion. Whether you're looking to relax with a warm glow or work on a project with bright light, this lamp has you covered. Plus, its sleek design will complement any décor.
This Modern Floor Lamp Will Blow You Away With Its Touch-Sensitive Remote
This Modern floor lamp is equipped with a touch-sensitive remote, which means you can easily adjust the brightness or color temperature by just a light touch. Plus, the remote also controls the light's on/off function. So, whether you're reading in bed or watching TV in the living room, you can conveniently customize your lighting experience.
Single-Sided Lamp perfect for Dark Corners
Minimalist corner floor lamp is perfect to light up any dark corner. It takes up minimal space and gives off a single-sided light source, making it great for reading or working in a small area. With its sleek design, this lamp will complement any décor.
No tools required! Installing this lamp is a breeze
This lamp is so easy to install, you won't even need the tools that come with it! In just minutes, you can have this standing lamp up and shining in your home. Plus, it's totally adjustable so you can get the perfect light for your space.
Features:
Decoration Floor Lamp
——Modern floor lamp, simple but special.

Corlor Temperature Adjustable
——Warm to cool according to you need.

Superior Quality & Product Details
——The high-quality materials and product details make our products unique.
10% - 100% Brightness Adjustable
2700K - 6500K Color Temperature Adjustable
Product Specification:
- Voltage: 100V-240V AC,50/60Hz

- Maximum Power: 12W

- Material: Aluminum/Iron

Product Size

- Height: 57" / 145CM

- Base DIA: 5.5" / 14CM

- Weight: 2.82Lb / 1.28Kg
Package Include:
1 x Lamp Body

1 x Lamp Base

1 x Power Adapter

1 x Remote Controller (Not battery include)