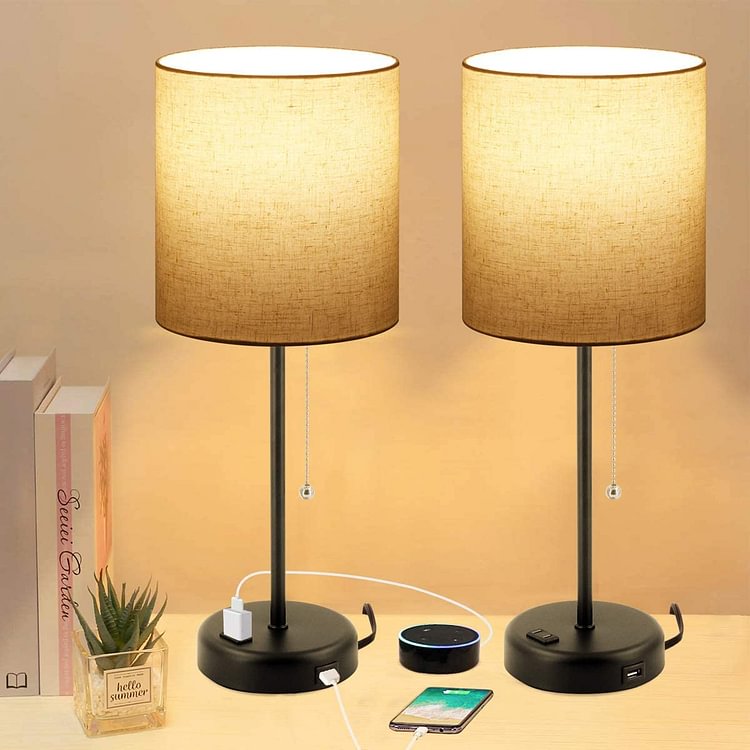 Three Colors of Light to Choose From
Looking for a stylish and functional bedside table lamp? Look no further than this USB table lamp! It features three color temperatures (warm white, natural white, and cool white), so you can always find the perfect light to suit your mood. Plus, it has a USB port so you can easily charge your devices.
Sleek Design with AC Outlet and USB Charging Port
Udesk is a bedside desk lamp with a fast USB charging port and an AC outlet. With its sleek design, it's perfect for any bedroom or office. The USB charging port quickly charges your phone or other devices, while the AC outlet provides power to your appliances.
Get cozy with Udesk's bedside table lamp!
Udesk's bedside table lamp is perfect for reading or relaxing before bed. The built-in USB port lets you charge your devices, and the LED bulbs provide plenty of light. Plus, the lamp is energy-efficient, so you can save up to 90% on your electricity costs.
The sleek design and chain pull make this lamp easy to use - perfect for any room!
This lamp is perfect for a modern home. The sleek design is perfect for any room, and the chain pull makes it easy to use. You'll love the convenience and style of this lamp!
Features:
No flick, no dazzle, no UV. Protect your eyes, comfortable during using.
E26 bulbs 8w lumens up to 810, and save up to 90% in energy use.
Weighted base with non-slip mat make the table lamp steadier, maximally preventing wobbling and sliding around.
Usage: Bedroom, Living Room, Working/Studying,Reading
Specs:
Style: Modern
Shade Material: ‎Linen
Switch Style: ‎Pull Chain
Special Feature: ‎Pull_chain
Package:
Set of 2 Lamps with USB Port
AC Outlet 2 Blubs Included