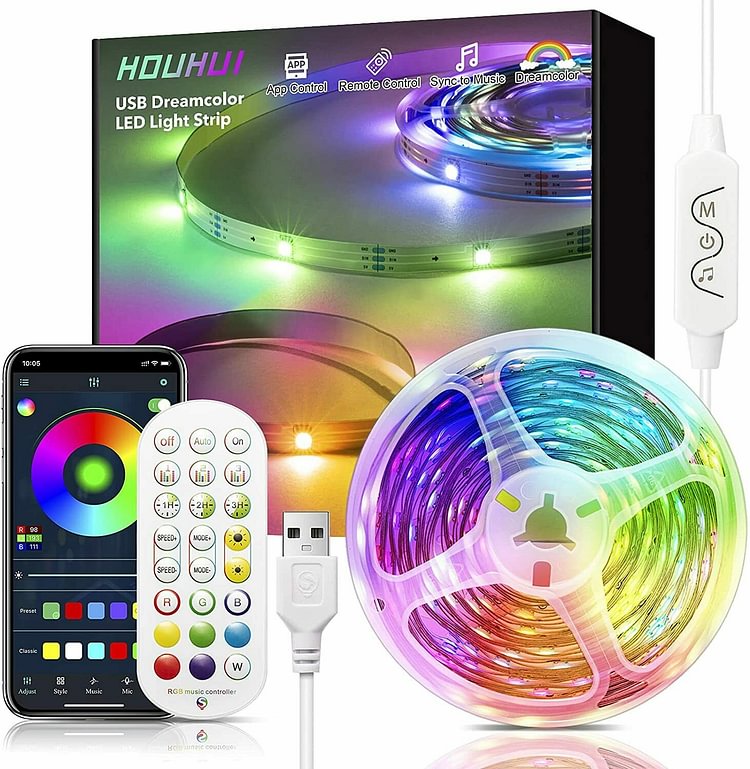 RGBIC LED Strip Lights - A Revolutionary LED Strip Lighting System!
RGBIC strip lights are a great way to add color and life to your home. Unlike single-colored RGB strip lights, our RGBIC strip lights are equipped with many IC chips. This allows for more vibrant and accurate colors, as well as a wider range of brightness levels. What's more, our RGBIC strip lights are easy to install and use, making them the perfect addition to any home.
Segmented Color Control Lets You Be the Master of Your Own Design!
The RGBIC lightsmoon is the most versatile and customizable LED strip light on the market. With 15 different segments that can be customized to your liking, it's perfect for any DIY project. Combine it with the incredible DIY mode, and you'll be able to create any lighting effect you can imagine.
Home APP offers a new way to share your creativity!
You can change the color of your lights with just a few taps on your smartphone. Whether you're looking to create a festive atmosphere for a party or want to add some extra ambiance to your living room, RGBIC Strip has you covered.
With the control box and remote, you can power your lights on/off, adjust brightness, or change colors at the touch of a button. Plus, there are different color options to choose from so you can create the perfect atmosphere for any occasion.
Specification:
Color: 

RGBIC

Modes: 

4 Music Modes, 64 Scene Modes, DIY Mode

Control Method: 

App Control via Bluetooth

Number of Lights

‎: 600


Voltage: 

24V/3A

Wattage: 

72 watts